Investing in farm- land and Kenya's Agroforestry: Go big for big profits
Submitted by

ekechamber

on Wed, 06/22/2016 - 15:18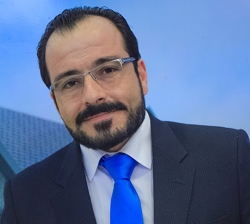 Article by Kosta Kioleoglou*
Within the last decade, investing in property has been dominating the investment interest of most Kenyan families as huge profits have been made in several cases. Real estate is good but Agriculture has been supporting the country's growth for centuries. One of the benefits of agriculture business, when done properly, is that it combines the two stronger sectors of the economy. The property sector and the agriculture sector. A well planned agriculture business will produce capital growth, a remarkable high annual income with very low risk. This is an opportunity that every family should check and why not include in their portfolio.
Kenya is the center of the East Africa Region, and has the largest, most diversified economy in East Africa. Agriculture is the backbone of Kenya's economy and central to the Government of Kenya's development strategy. More than 75% of Kenyans make some part of their living from agriculture. The sector accounts for more  than  30% of Kenya's gross domestic product (GDP) according to World Bank.
While other sectors of the economy like the Real estate are growing fast, the agricultural productivity is stagnating. Investors prefer to invest more to the "easy" ways of making money like the property market or the stock market than to invest in farming and agriculture. With low investment in infrastructure, Kenya's agriculture is mainly rain-fed and is entirely dependent on the bimodal rainfall in most parts of the country. There are very few large scale agri- culture projects in the country and most of them are very successful. Kenya's agriculture is predominantly small-scale farming mainly in the high-potential areas.
Production is carried out on farms averaging 0.2–3 HA, mostly on a commercial basis. This small- scale production accounts for 75% of the total agricultural output and 70% of marketed agricultural produce. This sector of the economy has great potential that is waiting to be explored.
In the meantime, these facts about Kenyan agriculture sector poses a number of challenges to the sector. There is a huge opportunity to create sustainable wealth via agriculture and farming projects but first we need to identify the challenges and find ways to face them.
1.Climate change; most farmers blame it for poor production and a reason why many people avoid getting involved with farming.
The effects of climate change has been felt by the farmers due to dependence on rain-fed agriculture. The changing and unpredictable raining seasons has greatly affected productivity from farming activities. In reality, what is needed is a properly planned investment in infrastructure that will provide a fully weather independent irrigation system. It is estimated that intensified irrigation can increase agricultural  productivity fourfold and, depending on the crops, yields and income can be mul- tiplied 10 times. Irrigation though requires a considerable investment that most of small scale farmers are not willing or cannot afford to take.
2. Integrated agricultural exten- sion services
Knowledge is the key to success and agricultural extension service plays a key role in disseminating knowledge, technologies and agricultural information, and in linking farmers with other actors in the economy. It is required in order to transform subsistence farming to a modern and commercial one that will increase productivity and sustainability of the sector. However, there is limited access to extension services in most parts of the country and this has hindered most farmers from keeping pace with changing technological advances. Small scale farmers also cannot afford to pay for consultancy or other advisory from experts. This lack of information and knowledge is minimizing the possible returns.
3. Use of outdated technology
Although Kenya has a well-developed agricultural research system, use of modern science and technology in agricultural produc- tion is still limited. Inadequate research–extension–farmer linkages to facilitate demand-driven research and increased use of improved technologies continue to constrain efforts to increase agricultural productivity as farmers continue to use outdated and ineffective technologies. Using modern technologies, apart from knowledge, requires also investment and funds that small scale farmers cannot afford to pay.
4. Pest, Diseases and Use of inputs
Pests and diseases has contin- ued  to  cause  a  lot  of losses to farmers. This is caused by lack of information by the farmers on how to control these diseases. Post-harvest losses is caused by poor handling and storage facilities. Most farmers lack information on the right type of farm inputs to use and the appropriate time of application of the same. The cost of key inputs such as seed, pesticides, fertilizer, drugs and vaccines is high for resource-poor farmers. Most farmers therefore do not use them. This greatly reduces the yield that the farmers get and in some cases can even be catastroph- ic. Large scale projects have onsite agronomists and experts who monitor the plants- crops, using the correct pesticides, fertilizers and other farm inputs minimizing any possible damage and maximizing the returns.
Fallow periods and continuous cultivation have led to rapid depletion of soil nutrients, declining yields and environmental degradation. Large scale projects are following the right farming practices restoring the soil nutrient, giving time to the soil to recover and maximizing their returns.
5. Nonintegrated farming production
Small scale farmers are obliged to "share" their production returns with several other people since they need to hire other to harvest and definitely cannot process their production to a final product. That causes the actual farmer to receive only a small fraction of the total yield of his farm as others have to make a profit too. This causes high losses to farmers. Large scale projects follow what is known in the industry as a "vertical production line". The project is fully managed from A to Z until a final product is produced and distributed via a sales network for sale. For example, imagine if a farmer instead of only growing maize, had the sources to harvest, process in his own mills, pack and distribute a final product, how much money would make… But of course that is not possible for a small farmer.
This list of challenges facing small scale agriculture and farmers is not exhaustive. While the challenges are great, so are the opportunities. The way to go is clear. In busi- ness, size matters and big projects are the solution. Taking advantage of the economy of scale that large projects offer as buying big parcels of land will minimize the cost of farmland per acre and choosing the right crop to grow will provide the necessary ingredients for a profitable business. In the world today, there are big corporations manag- ing farms and creating huge returns year after year. They have the size and the capacity to invest in technology, market analysis, innovation and research in order to maximize the returns they produce from their agro forestry projects. Some of these firms like Africa Plantation Capital believe in partnerships and they are giving the opportunity to individual investors to partner with them in different ways.
According to my opinion, one of the best ways to do so is the option they give to investors to purchase a ready arable fully organized farm or plantation which is 100% taken care of and managed by the corporation and insured against any possible natural disaster. Obviously, they will charge you a management fee but the benefits you get overcome any cost you might have as in most cases you only pay their fee upon production.
The size of the corporation and its structure will determine the way you can make money. In several cases, they have a vertical produc- tion line and they will almost guar- antee you a minimum price for the crop they will produce on your behalf. The possibilities are unlimited and like the saying, partnering with a big player is more cost effective than trying to run a farm on your own.
Africa Plantation Capital, a member of Plantation Capital Group, is investing in Kenya's most promising sector. The company's plans are to grow bamboo, process it into fiber and export it via its global existing network to Asia, following a vertical production line model.
Africa Plantation's capital first investment in Kenya is projected to have a total size of 5000 acres in 5 a years' time period.  Phase one is ready to take off and the company's target is to establish its Africa Headquarters in Kenya. The Plantation Capital group is going to finance extensive research, work- ing together with the experienced Kenyan authorities such as KEFRI as well as private laboratories to bring in several other types of agroforestry species that are not native to the African continent, such as Agarwood and Indian Sandalwood as it expands further its operations.
Currently  the  group  has over 120 plantations under management in four continents offering plantation management services for more than 8 different type of crops. Africa Plantation Capital's plan is to offer the opportunity to individuals as well as companies or investment groups to partner with the company in its Kenyan projects offering fully managed income creating farms. It is the group's policy to only offer a fraction of the available acreage of its operations to third parties so only a limited number of partners will have this opportunity.
Large scale agroforestry is the way to produce wealth all around the world. All you have to do is to choose the right way to do it. Doing it alone or partnering with an agricultural corporation is the way to go. Africa Plantation Capital's experienced team is always available to advise as well as to welcome you as a partner to our projects in Kenya or around the world.
---
*Kosta Kioleogloum is REValuer by Tegova Civil Engineer Msc/DBM, RMD for Africa Plantation Capital
English